MICRO FUSION INTERNATIONAL
LIMITED
IRISH COMPANY NO. 438320
Micro Fusion is a small scale nuclear technology suitable for commercial heating and industrial distillation. Micro Fusion International Limited is in the business of developing, owning and licensing Micro Fusion technology.
HEAD OFFICE:


Micro Fusion International
Limited,
Huntington Castle,
Clonegal,
Enniscorthy,
County Wexford,
Eire

TRADEMARK: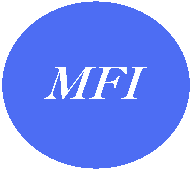 MOTTO:
Saving your future, improving the environment

MICRO FUSION TEAM:
Due to legal, regulatory, taxation and funding complexities the Micro Fusion business team is spread over three countries. Key person contact information is provided below:

NAME
COUNTRY
EMAIL
TELEPHONE
ORGANIZATION
ROLE
Charles Rhodes
Canada
charles.rhodes@microfusion.ca
905 473 1704
Xylene Power Ltd.
Chief Engineer
Sam Frost
Canada
sfrost@bereskinparr.com
905 817 6100
Bereskin & Parr
Nuclear Intellectual Property
Charles T. Omrod
Canada
ctomrod@kpmg.ca
416 228 7198
KPMG LLP
Partner-Tax
Moira Durdin-Roberson
Eire
moira.durdin-robertson@microfusion.ca
011 353 5393 77552
Micro Fusion International Limited
Irish Director
Tim Quinlivan
Eire
tim@sheil-kinnear.ie
011 353 53 9124211
Sheil Kinnear
Chartered Accountant
Julia Rhodes
U.K.
julia.rhodes@microfusion.ca
UK: 011 44 772 169 2272
N. America: 778 867 5800
Micro Fusion International Limited
UK Director
BUSINESS STRUCTURE:
The Micro Fusion technology is owned by Micro Fusion International Limited. This technology will be licensed to a selected company within each regulatory jurisdiction. The functions of each such selected company are to develop and document modifications to Micro Fusion technology that are required for compliance with the regulatory regime in that jurisdiction, to sublicence the technology to franchised installation and maintenance companies within that jurisdiction and to enforce compliance with regulations, specifications, and performance undertakings by these franchises. Each regulatory jurisdiction has its own pressure vessel code, building code, electrical code, fire code, plumbing code, radiation safety compliance requirements, safety labelling requirements, land title and personal property security registration requirements and dangerous goods transportation and storage regulations that must be addressed.
This web page last updated February 19, 2009